Becoming One with the SpotlightJet Wesly Manngay, a Grade 12 Senior High School student taking up a technical vocational strand at VSU Integrated High School (IHS) came out of his comfort zone as he felt the compulsion of joining Ginoong Malakas this year as his second pageant experience. When he was chosen to represent their faction, his passion for pageantry reignited again. He embraced the spotlight by welcoming any adversities as he believed that he can freely broaden his horizon.
Adversely, for Reina Lynn Feb Namia, everything is different for she is already a veteran in the world of pageantry. She joined the 2019 and 2021 editions of Miss Burauen and also participated in one of the biggest Pageants in the region, Miss Pintados. Joining this year's pageant was a last-minute decision and she considered it a blessing in disguise. Despite juggling school works as a nursing student and being a candidate at the same time, she was able to slay both worlds as she always does. Indeed, queens are born ready.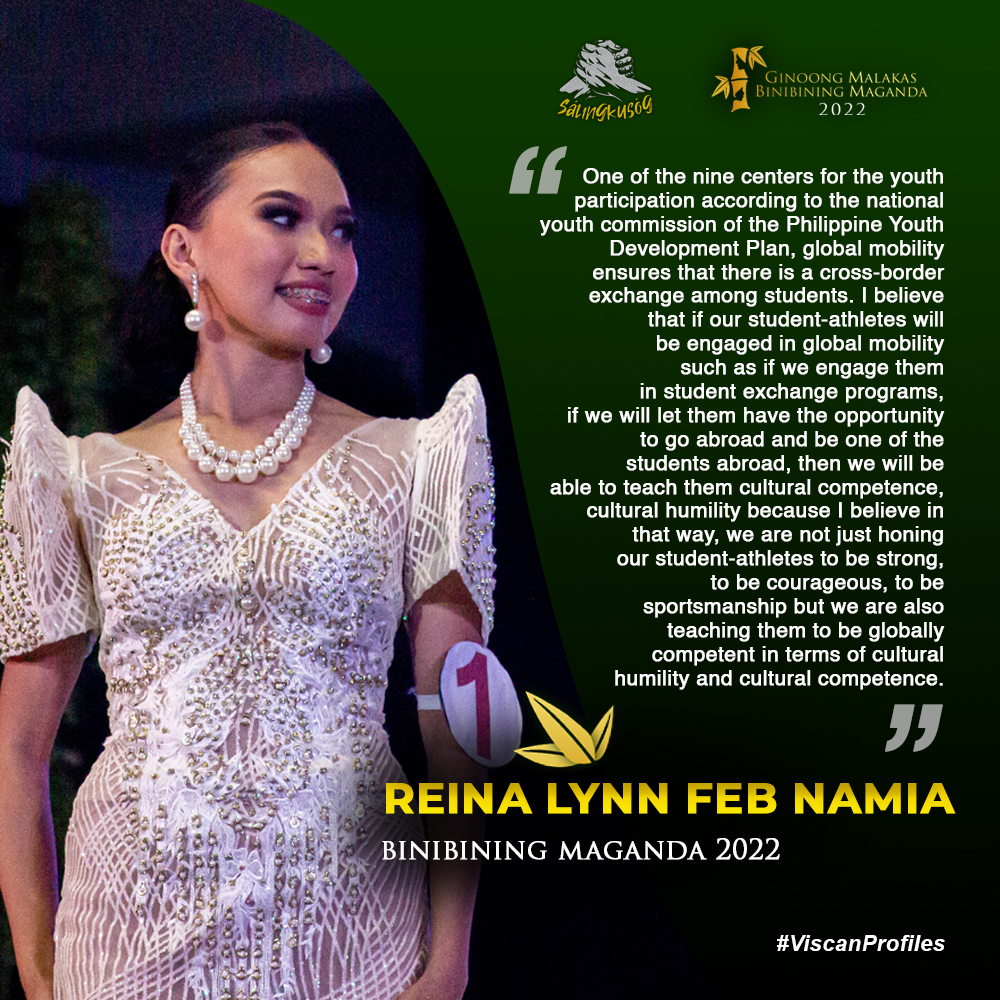 Solace in Struggle and Sonder
The world of pageantry is not just a plain ride since it demands effort, diligence, confidence, time, and extensive training. Not everyone is up for the task of reaching such demands, considering that all of them are students who are trying their best to manage their time. Wesly was lucky to have supportive people rallying behind his back which enabled him to overcome his struggles. His family, friends, and the unified forces of the VSU integrated high school was there to support him along the way and served as his guiding light in the pageant.
Similarly, Reina was also blessed to have people who are willing to support her throughout her journey. During the screening procedure, her co-student leaders lend their help just for her to go through the process. Her family was also very supportive despite making a decision back then that she wouldn't join another pageant after winning Miss Pintados. She also found a shoulder to lean on from her boyfriend who provided her with moral support throughout her journey. Our newly crowned Binibining Maganda is lucky to have genuine people in her life.
The Upshot of a Lifetime Experience
Joining pageants means that you need to socialize with other people and build relationships with them. It also requires the ability to be confident in facing the crowd. However, not everyone has the gift of having high self-esteem; such skills take time to be developed. This pushes them to get used to the spotlight despite uncomfortable situations. For Wesly, the weight carried by the pressures he faced along the way molded him to become better in his craft. As he said, diamonds are formed under pressure consistent with his growth throughout his journey to becoming Ginoong Malakas in 2022.
Meanwhile, Namia considered her co-candidates as her brothers and sisters in which she was able to build camaraderie as she navigated her way through the pageant. She also has inclined to interact with various students at VSU to build friendships. For her, joining the pageant is not solely a competition, but an experience to remember.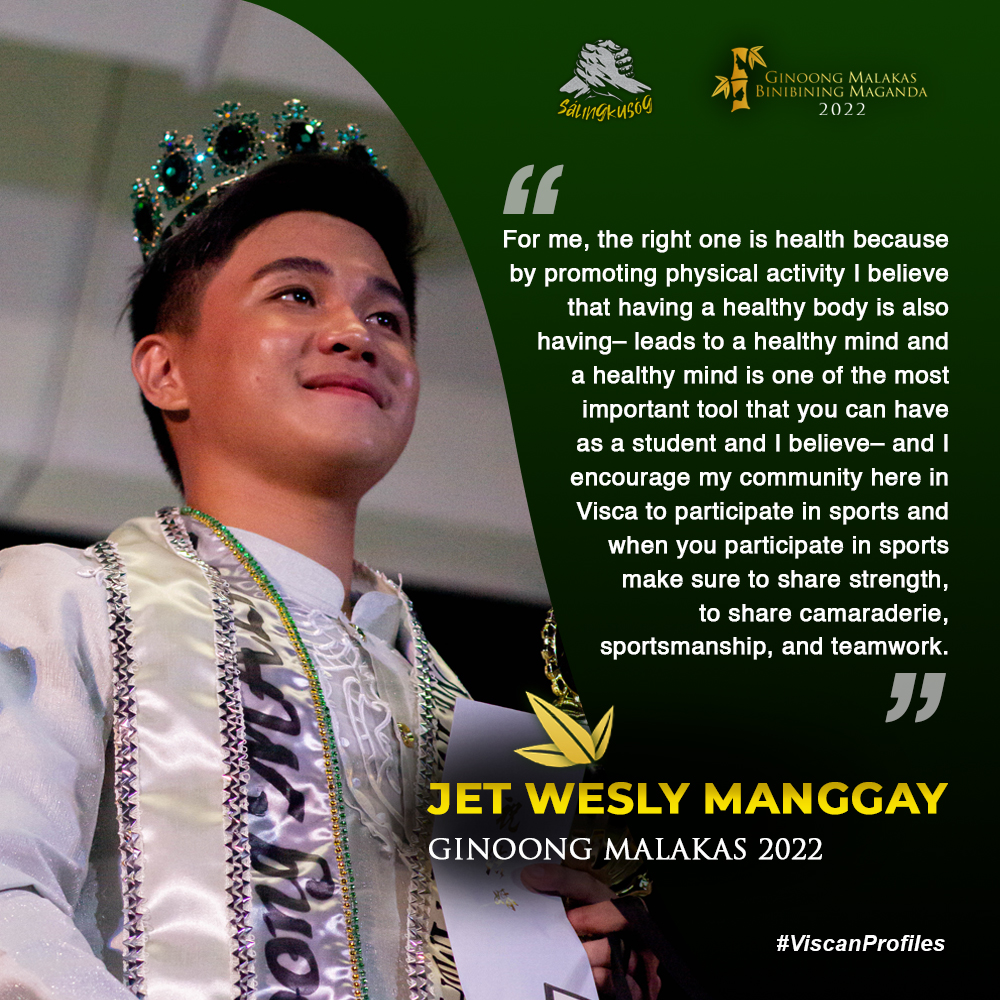 The Crown Echoes the Winners' Beliefs
Anyone can make a difference and a positive change regardless of the achievement. But for Wesly, wearing the crown means that there is a significant power that one could behold. It is the ability to influence others in a wider scope and amplify peoples' voices to make a difference across the globe. Being a Ginoong Malakas 2022 could help him achieve his advocacy for gender equality and making a difference in the world.
The same goes with Namia, she firmly believes that there are a lot of ways to influence people and make a positive change. Throughout her journey in the pageant competition, her beliefs were still just as strong regardless of winning or losing. One of her ways to make a change is using her title and advocacy to connect with Viscans in terms of promoting health education. She has been an advocate for health and wellness ever since she joined pageants. As a future medical professional, she deemed that her advocacy and service to people in need is a reflection of her future career.
Both Manggay and Namia sowed incredible dedication to their individual advocacies. Their determination shows through not only as students but also as the newly crowned Ginoong Malakas and Binibining Maganda 2022.
Photo by Liza Guinocor and Yoko Rebadulla | Graphics by Rodrigo Bantilan Jr. and Chubi Soliva | Amaranth)