Perhaps you have seen him walking around the campus; you might have met him once inside our school buildings, at the Eco Park or at the market. You might have seen him passing by the spillway gate, walking his short steps towards Brgy. Gabas, Baybay where he lives.
Jessedel Asilo, 23, is a junior college Viscan studying BS Forestry. He was born and raised in San Ricardo, Southern Leyte by Nelenita and Edelito Asilo.
Many times, Jessedel has been mistaken younger than his actual age since he only stands 3'4 ft. When he was younger, his parents took him to the hospital and they found out that he had problems with his growth hormones, which caused his stunted growth.
"After we went to the doctor, my mother told me that I have problems with my growth hormones and that I'm suffering from a condition called, 'dwarfism'."
Jessedel never lived a normal childhood. Because of his health conditions, other kids always teased him. Children of his age had the time of their lives running around and playing games while he grew alone watching them from a distance.
"I was always bullied since I was young that I have become used to it," Jessedel said. His mother, Nelenita, shared about the instances their neighbors mocked them because of her son's health conditions.
"Ang amo silingan singgitan sija ug, 'Ah grabe naman ni nga bata arang ka-gamay, wala naman tingali makaon. Naa pud amo silingan niingon nga kini daw si Jessedel, kanang bata ni Leni, pinaka-malnourish wa na ju'y molabaw! Wala na lang jud koy laing mahimo kundi maghilak." As a mother, these hurtful remarks break her heart every time.
(Our neighbors would shout at him saying, "This child is so malnourished because their family has nothing to eat." Others tell him that he's the most undernourished child in our place. I'm his mother but all I can do is cry.)
"Mo-eskwela gane sija, ujatujaton sija tungod sa iyang pagkagamay. Pero moingon siya nako nga, 'Ma, pasagdahi ra na sila.' Moingon sija nga sagdahi pero ako may masakitan," Nelenita tearfully said.
(At school, many children pick on him but he always tells me to just let it pass. More than anybody else, it's me who is hurting the most.)
Throughout his childhood, Jessedel grew up like an outcast. "Ngadto sa mga party, sija ra intawo'y luoy sa tanan. Moduko ra sija ngadto ug mohawid nako, di na lang sija moipon sa kadaghanan," Nelenita telling about her son's high school days.
(When we attend gatherings in his school, he is always the lonliest among all the children. All throughout those gatherings he just bows his head and holds my hand. He never had the confidence to mingle with other children.)
Due to his health condition, Jessedel is not allowed to exhaust himself. All through his student life, he never experienced playing sports even if he wanted to.
"I can't play sports because I always feel out of place. I can't be with my friends all the time because I easily get tired."
On the bright side, Jessedel also believes in the difference education can make to poor families like that of his.
However, the opportunity to pursue education did not come to him easily. Jessedel started attending college at age 19. Because of financial hindrances, Jessedel was not able to immediately enter college after he graduated high school.
"I stopped schooling after I graduated high school because my sister was also studying and during those times, we were facing financial difficulties."
Once in his life, hopeless times also pushed him to stop dreaming big for himself.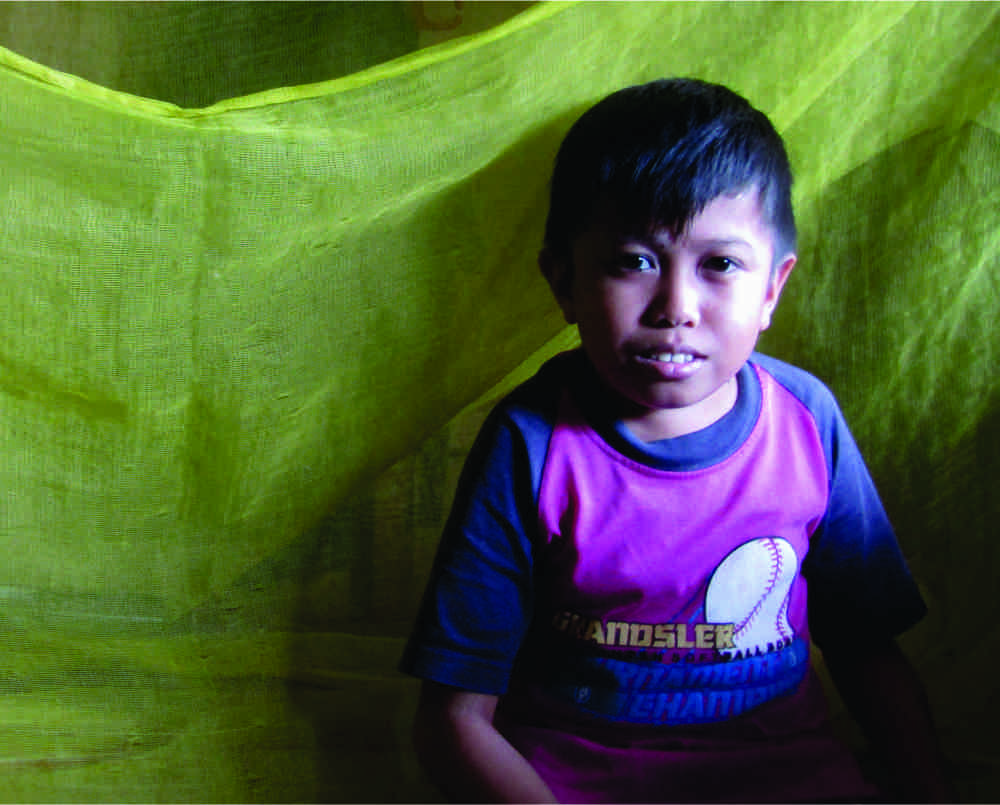 "At first, I told myself to just give up that idea of being able to finish my studies because what can I do? We don't have money."
However, there were greater things set to happen in his life. Jessedel said that one day, a friend talked to him about studying in VSU.
"My friend told me that Visayas State University offers degree programs with affordable tuition fees."
Jessedel, with hopes regained, looked back to the ambitions he once had, then uttered this simple yet lifechanging phrase: "Naa'y hope."
"I have always wanted to enroll in an engineering degree program," Jessedel said. However, their status and situation were the things he considered when he chose BS Forestry.
As of now, Jessedel is in his third year pursuing a bachelor's degree in Forestry. As a student, he also frequently encounters hardships.
"Like many students, I also experience difficulties, especially when money is hard to find. Sometimes, I don't have money to buy my hand-outs, or to pay for my projects. At those times, what I do is I buy a sachet of Milo and I consume it for that day's meals."
As I was contemplating his words, I saw that this was what a person who was once hopeless but in the end, regained hope truly was like. Despite the hardships, he believed that there is always hope in every situation.
"God will make a way. Naa man gud na kanang mga panahon nga kahilakon nalang ka maghuna-huna ba, pero iencourage lang jud imong kaugalingon. Ang mga pagkalisod, naa ra man gud na."
(God will make a way. Bad days make me feel like crying but I always encourage myself. Anyway, hardships are always around us.)
Jessedel expressed his gratefulness towards his parents for they molded him to become an optimistic person. "My parents taught me right from wrong; they disciplined me and helped me be closer to God. They made me who I am today."
Jessedel's mother always encouraged her son to stay humble despite the mean remarks he hears from other people.
"All we ask God is to guide our son so that he will be able to finish his studies and achieve his ambitions," Jessedel's parents said.
Life is not a bed of roses. God allows challenges, hopelessness and pessimism to enter our lives for us to be built – not to be ruined. We were not born just to come and go. We were not born to just live, we were born to thrive. Like Jessedel, we may be born imperfect and different from each other. With this, our desire and motivation to seek for a better life must also become stronger.
Hopeless days are bound to arrive but hopeful thoughts must always remain in us.
Jessedel Asilo, this year's Face of VSU, left a word of hope and inspiration for everyone: Ang mga problema, lumalabay ra na. Di man na permanente. Okay ra na, kay samtang buhi pa, naa ju'y pag-asa."