Christmas is the most awaited event of the year. It is primarily celebrated as a Christian holiday that commemorates the birth of Jesus. However, Christmas isn't always about the Nativity scene, Santa Claus, or snowmen. Let us look closely to the festive event and witness the beauty of racial diversity and how it made the world's unusual forms of Christmas celebration.
Le Befana, Italy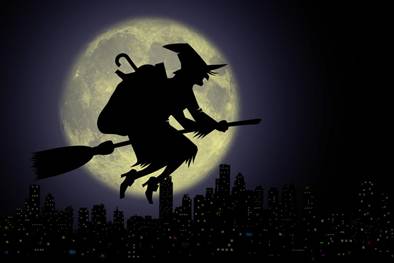 Although Italian children are visited every Christmas Eve by Santa Claus, on the 5th of January, the Eve of Epiphany, they get another visit by an old woman named Befana. According to the Italian folklore, Befana was a witch who did not offer a gift to the baby Jesus in the manger. In order to repent and redeem herself, she flies on her broom to fill children's stockings with candies and gives them presents if they've been good and kind enough to leave her some wine and delicious food.
Christmas Eve Sauna, Finland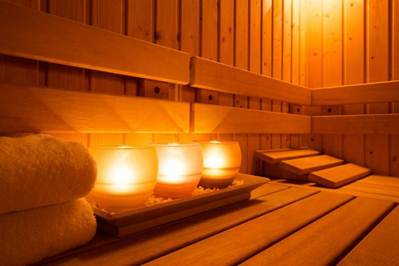 There's nothing more relaxing than Finland's Christmas Eve Saunas. Most homes are equipped with their own saunas so it's to no surprise that it became a part of the Finns' Christmas tradition. It is believed that during Christmas Eve, this cozy room becomes a sacred place where Finns connect with the spirits of their dead ancestors and the legendary 'sauna' elf.
It is also customary to enter the room stripped-naked. I don't know about you, but I really think that this would sound very awkward to those who have a big family.
Throwing Shoes, Czech Republic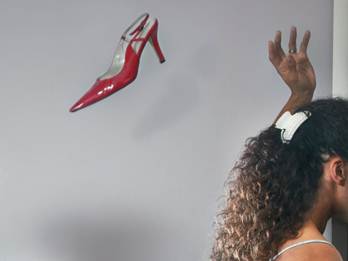 Are you interested in knowing if you're going to get married the following year? Might as well try the Throwing Shoes from Czech Republic. On the Day of Christmas, unmarried Czech women throw their shoe towards their front door, and if the shoe lands with the toes pointing towards the door, they will be able to get married the following year. The opposite means they'll remain single.
Yule Goat, Sweden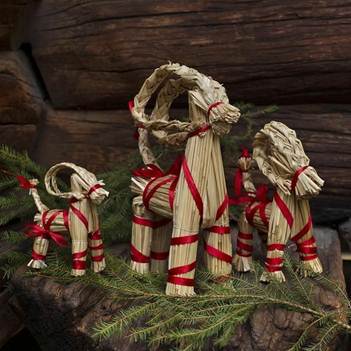 The Yule Goat of Sweden is perhaps the oldest tradition in this list and has changed a bit throughout history. It was established back in the 11th century. The Swedish Yule Goat is believed to be the companion of Santa, who has the power to take control of evils, like the Krampus. In the 19th century, it became the giver of gifts. Men in the family would dress up as goat figures and give gifts to everyone. Today, it became a Christmas ornament on trees or put up as giant figures made with straws across many Swedish towns.
Krampus, Austria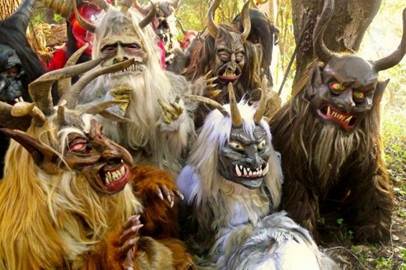 To those who weren't able to move on from Halloween, Bad Santa/Krampus Christmas in Austria would definitely be fun for you. Most people have been well-acquainted with the Father Christmas, Santa Claus. However, people in Austria have also known about Santa's evil accomplice, the half-goat, half-demon Krampus. They are known to wander at night carrying a wicker basket in search of naughty children. This folktale is popular throughout Austria, Southern Germany, Hungary, and even Northern Italy. You should expect to see scary masked figures roaming and scaring children and adults alike with ghastly pranks during the month of December.
Fried Caterpillars, South Africa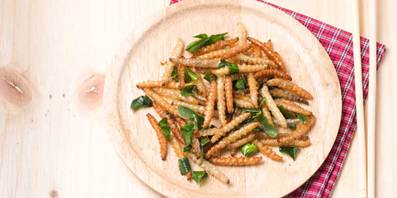 As the Christmas season approaches, we can't help but think of our favorite Christmas food: spaghetti, ham, different kinds of salads, etc. However, consider South Africans different, because it is the creepy crawlies that their locals look forward to. Fried Caterpillars as a Christmas food may be one of the weirdest traditions you can think of. But these aren't just the variety of caterpillars you can find in your garden. It is the Pine Tree Emperor Moth or the Christmas caterpillar covered with very festive hues, giving those who eat them extra luck in the following year.
KFC Christmas Dinner, Japan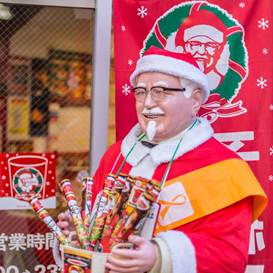 A fan of the frid chicken of Colonel Sanders? A Christmas in Japan would definitely make you drool over their KFC hristmas Dinner. An estimated 3.6 million families eat KFC during the Christmas season. All thanks to the brainchild of this tradition, Mr. Takeshi Okawara, who was the manager of the first KFC Japan who then became its CEO from 1984 to 2002.
Paskong Pinoy, Philippines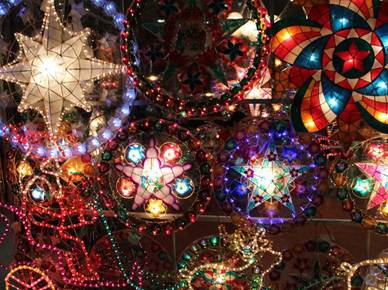 The moment you start to hear the songs of Jose Mari Chan being played, that just means that the Filipino Christmas has started and you should expect to hear it everyday of the entire season.
The "Pasko ng Pinoy" is known to be the longest Christmas celebration in the world. It usually starts at the beginning of September up to the middle of January. During this time, Pinoy homes are filled with lights, music, joy, and of course food that would last days or even weeks in the fridge! Though some Pinoys prefer to have the simplest Christmas celebration, we can't deny that almost all of us experienced the excitement of decorating our home with colorful and shimmering Christmas ornaments; singing the same Christmas songs in every house when caroling in some barangays; and, the challenge of pretending to help our mother cook while trying to sneak food out of her beloved 'tupperware' while she is preparing food for the Noche Buena.
Despite having varied cultural and traditional practices, Christmas' has only one real essence; that is the desire of every person to be together with their loved ones and celebrate the occasion to the fullest.
Don't forget to prepare your new "spooting" clothes for the Misa de Gallo! Happy Christmas Viscans!