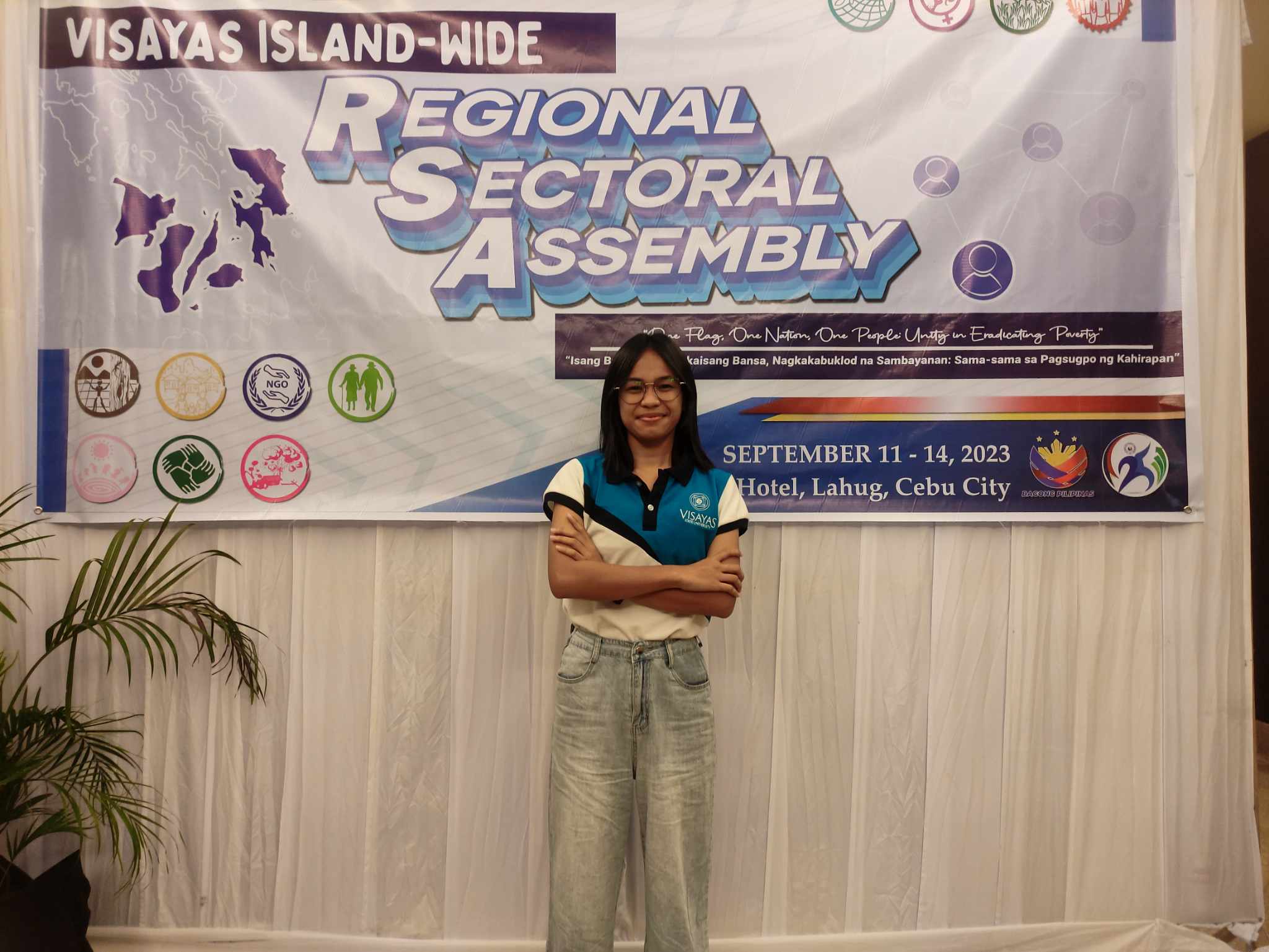 #ProudViscan and Development Communicators' Society (DecSo) President Aveguel Sinangote, represents VSU in the first leg of the recently concluded Regional Sectoral Assembly of the National Anti-Poverty Commission (NAPC) - Youth and Students Sectoral Council held in Cebu City, Philippines, last September 11-14, 2023.
The four-day event gathered over 400 youth and community leaders from the Visayan region, mainly focusing on discussions to combat poverty in the country. The NAPC is a special commission under the wing of the Office of the President (OP), and such Regional Sectoral Assemblies (RSA) aim to shed light on the community and nationwide issues faced by various sectors and offer insights and solutions to such problems through collaboration and group-discussions composed of varied sectoral perspectives.
Further, this assembly is also in line with the Republic Act No. 8425 of the Social Reform and Poverty Alleviation Act, as part of its agenda of "continuing local basic sector engagement to ensure inclusive meaningful participation and representation in governance".
Sinangote, who was one of the only three representatives from Region VIII, expressed her utmost gratitude and insight as to how the event molded her perspective and how her representation matters in such events.
"As the delegate of VSU-Development Communication students, this role has significantly broadened my understanding not just of the political system but also of the meaningful representation of the youth and students in governance. This initiative began with my deep-seated commitment to advocate for the well-being of the youth, particularly those whose voices often go unheard. I am immensely thankful to the NAPC for fostering in me a critical and, indeed, radical perspective aimed at championing the needs of the masses, ensuring that no one is left behind", Sinangote said in an interview with AMARANTH.
The commission will soon stage its 2nd RSA in the Mindanao region, particularly in Davao City, focusing on other matters that speak to the needs of the underprivileged and bringing major emphasis towards ending poverty in the country. Sinangote is also vying for a spot in the National Youth and Students Sectoral Assembly (NYSSA), a consultative platform that will convene 100 youth organizations across the country in December.