Seeking to cultivate strength and sportsmanship in the new normal, the Visayas State University (VSU) launched the Intramural Games 2022 with an opening ceremony at the Upper Campus Oval this Monday, October 17.
Carrying the theme Sálingkusóg, the Institute of Human Kinetics (IHK) spearheads this year's games that "highlights the transference and cultivation of strength, discipline, camaraderie, and sportsmanship across all competitions in the next normal."
Moreover, University President Dr. Edgardo E. Tulin greeted the students and faculty as he gave his welcome message during the program
"My dear Viscans, it's your time to unload stressful weights through sports and reload inspiration," said president Tulin.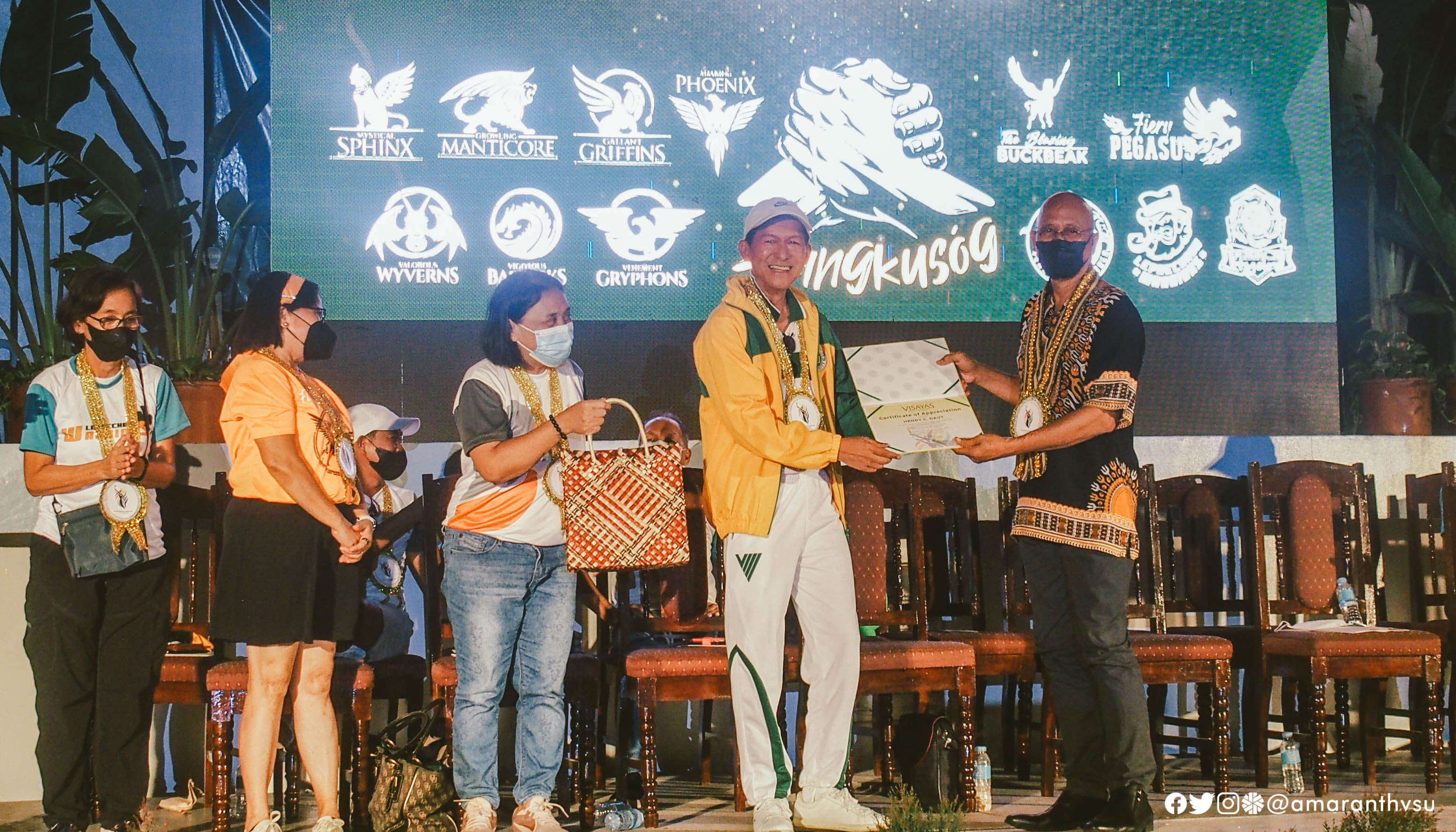 Also present in the event was Guest of Honor Prof. Henry C. Daut, Deputy National of the Philippine Sports Commission (PSC)-Philippine Sports Institute (PSI), who imparted words of motivation.
"Sports challenges you to be gracious in defeat and magnanimous in victory. That losing does not mean failure but an opportunity to bounce back, train harder, and become better; thus, developing sportsmanship and resilience," said Prof. Daut.
To signify the start of the Intramural Games, the lighting of torch and friendship urn was led by some of the faculty members and four of the university's top athletes.
This year's Intramural Games will host selected sports from October 17-19 including badminton, table tennis, baseball, softball, basketball, and volleyball. Literary-musical and special events from October 17-19.